Whether this versatile wooden tray is used to serve drinks or corral magazines and other accents on a coffee table, it's a glamorous addition to any space. Add a monogram or name on the tray for a small fee to personalize this gift.
Let's talk wedding gift ideas. Sure, nine times out of ten, you're probably popping a check in an envelope with the cutest seriouslysofun card you could find at Papyrus. Or, ordering that thing from that one place (yawn) off the wedding registry and putting all your creative effort into the prettiest gift wrap you can find at Target. Yes, it's semi-heartbreaking not being able to buy that heart-shaped Le Creuset Dutch oven for your to-be-wed babes. That would be nice, but so is being respectful of your friends' actual wants and needs.
We're not going totally hog wild here (I left that to the bridal shower gift roundup), so we're going to try to stick mainly with items to help the couple build up their "new home," as tradition goes. After all, even if they've been living together for a decade, chances are they don't yet have a pair of ultra-luxe, sleek-AF, Scandi pepper and salt grinders that are basically works of art. Or hand-hammered brass serving spoons. Or a cooking pot with a little piggy for a handle! And they need it, obviously. I've also included travel-themed items, because honeymoon! And wanderlusting life together!
This exact set of double old fashioned glasses are only available from third-party sellers on Amazon, but there are other sizes of this style from Bormioli Rocco — including these cooler glasses and these tasting glasses.
"I've been basically the best bride ever so far — no bridal shower, no bachelorette party. That said, a few indulgences would be great. This record player is one of the fanciest things on my wedding registry, and something I really hope someone gets for us. How picturesque would it be to have this thing playing in our newly purchased fixer-upper that we would, according to my fantasy, move into some time next year? We would christen our dream home by violently dancing to 'Land of a 1000 Dances.'" — Claire Kim, English professor, married June 2017
"This may sound super wild, but the best gift I've ever received and would absolutely give to anyone in my life was a 'Relationship Reading' with an astrologer, who reviews each of your astrological charts and shares what aspects are most compatible about the two of you and what areas you will need to work together on as partners. Luckily, our charts are very compatible. After our first reading with her, we did a follow-up call with her so she could help us select the best date for us to get married. So we will be getting married on the summer solstice: 'The triumph of light over darkness.' If you don't have a good astrologer in your area, this book is a really great substitute." — Jess Ray, yoga instructor, married June 2017
Disclosure: This post may contain affiliate links, which means if you click on the link and make a purchase I will receive a small commission. I may be compensated in exchange for featured placement of certain sponsored products and services. Regardless, I only recommend products or services I believe will add value to my bride and groom readers.
For an alternative, cool wedding gift idea, get the bride and groom a wedding guestbook that is like no other. This creative, interactive art print—perfect for bike lovers—turns their wedding guests' fingerprints into vibrant balloons. The final product becomes a commemorative art piece the couple will hold dear for a lifetime.
Parties are just so much more fun when you have all the right tools. This set includes tongs, a strainer, a spoon, a jigger and a bottle opener — all the accessories you need to create the ultimate cocktail.
16. Fall in love with his hobby.  Well, maybe not fall in love forever…a day is good.  Is there something he loves to do that you use your "hall pass" for every time he mentions it?  This time, just go with it!  Take up his hobby for a day and show interest in something he loves.  Who knows, you might figure out exactly why he loves it so much.
We've landed on the ultimate wedding gift for a groom who's a craft beer enthusiast! This beer of the month subscription sends exceptional craft beers from the best brewers across the country to your doorstep. It's a unique wedding gift idea he will definitely treasure.
A registry is a collection of suggested gifts for the married couple, oftentimes items on it occupy an otherwise awkward buying space. What you request on your registry should be what you and your other half will get use out of together — whether that's in the home, or within a shared interest or hobby. Oftentimes this takes the form of premium quality goods that you may want, but not typically be willing to spend top dollar on — think barware, pillows, an Instant Pot Ultra or a really badass cooler. There are some obvious, and some less obvious, go-to items that make up a great registry — below, we've outlined 50 of our favorite that span the length of the price gamut.
"Although my fiancé would have rather registered at Guitar Center, we really needed to upgrade our kitchen and household items. The one thing that I was most looking forward to is a new vacuum! I've only had one real vacuum and it is now over 7 years old, sounds like a jet engine, and isn't working so well. We went with the Dyson Ball vacuum so that we can easily clean up without lugging our dated and heavy vacuum around our new house." — Jenna Caswell, PR account executive, marrying August 2017
On the lookout for the best wedding gifts? Personalized wedding gifts are always admired and cherished by the bride and groom for years to come. Read on for wedding gift ideas for friends that can be personalized for the husband and wife to be.
Now that the world is their oyster, why should the newlyweds' tableware be any different? This glossy ceramic show piece, handcrafted in New Orleans, is designed for serving shellfish, of course—but its distinctive style makes it suitable for display, too. It's oven-, microwave- and dishwasher-safe, too—but please note that pearls are not included!
​This wedding gift idea is ideal for the cocktail connoisseur couple that appreciates striking design. Found on the Mark and Graham website, the bold copper barware piece can be customized with laser-engraved monogramming, making it an outstanding personalized wedding gift idea.
18. Surprise him with lunch at his job.  Sync up your lunch time with your hubby's and make him (or pick up) his favorite lunch and take it to his office.  If you're not able to stay to enjoy it with him, leave it with a sweet note that makes him smile from ear to ear.
A waxed canvas and leather carry-all duffle might just be the wedding gift for a groom you've been looking for. This rugged-style, Elk Cove Duffle thoughtfully designed by Will Leather Goods is made of weather-resistant materials and has superb functionality.
If your guy is a whiskey connoisseur, we spotted a wedding gift for the groom on your list at Sur La Table he will surely appreciate: A set of 2 Zwiesel 1872 Glace Whiskey Glasses. These are timelessly elegant and made of the finest crystal glassware, making swigging and sipping first-class whiskey that much better.
A wedding is one of the happiest occasions in anyone's life, and every little girl has dreams of her perfect wedding day. Make those dreams a reality with personalized wedding gifts that she can wear the day of. Perhaps a charm necklace will be the perfect addition to her gown, and a personalized handkerchief will help her dab at all of the happy tears she'll undoubtedly shed on this amazing day.
Originally designed by Jens Quistgaard, a Danish sculptor and designer whose work is in New York's Museum of Modern Art, this casserole is an eminently practical work of art. Beautiful? Of course. But it's also a kitchen workhorse, its dual-purpose top doubling as a trivet, making it easy to take this future heirloom straight from the oven to the table.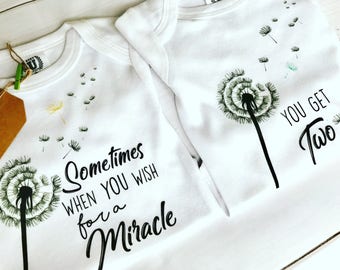 Best Wedding Gifts
Wedding Gift For Husband
Buy Wedding Gift For Bride
Wedding Anniversary Gifts for sale
Small Wedding Gifts For Bride And Groom
ProFlowers received the highest numerical score in the proprietary J.D. Power 2015 Online Flower Retailer Satisfaction Report(sm). Report based on 2,000 responses measuring 4 online flower retailers and measures the opinions of consumers who made an online purchase in the past 12 months. Proprietary study results are based on experiences and perceptions of consumers surveyed February 2015. Your experiences may vary. Visit jdpower.com